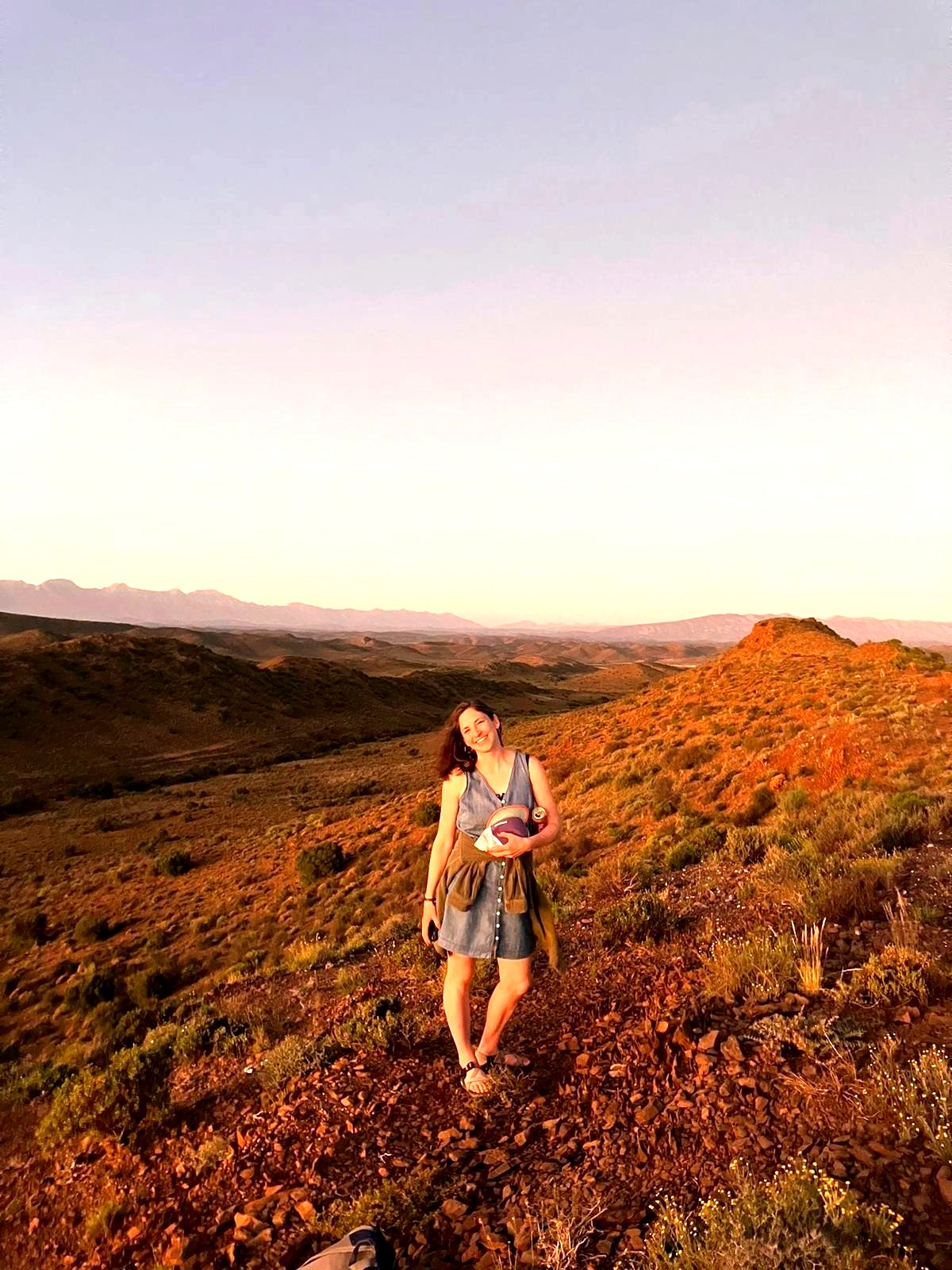 About Me
I've spent the past 15 years advocating on behalf of refugees, migrants, and disaster survivors. It's been a beautiful + heartbreaking mission. 

Dream jobs are real. I've been lucky enough to have one over the past decade. But work you love a little too much is exhausting. In the midst of a meaningful career, there's no pause button to analyze, reflect + reorient. So, I'm building one by taking a short career break. After that, we'll see where the wind takes me!

Here's more about my decision to rest (originally published on my LinkedIn):

March 3 is my last day working full-time for a bit. After nearly 10 years at the same org., I've made the decision to take a break so that I can rest. Rest my brain. My body. My productivity. To be whimsical + curious. And reclaim my time to pursue creative projects. I'm not leaving the humanitarian field; I'm just taking time to reset.

I've had the dreamiest of gigs. It has filled up my soul + filled in my passport.

But jobs you love a little too much are exhausting.

Disasters are increasing in frequency + intensity. We're not just imagining that shift or reading too many bad headlines. Humanitarians are doing the right things, but that doesn't prevent them from being tired—of waking up to new crises each morning; of wondering what diseases will emerge in places already hard-hit by poverty; of seeing refugees flee their homes and then be punished for it.

I think a lot of the 9-year-old boys I met aboard a rescue ship in the Mediterranean Sea in 2016. They weren't accompanied by parents or guardians during their escape from Libya. They set off the coast and made it to international waters, where rescuers discovered them on a raft, adrift, in the pitch-black night. Their clothes were soaked + stomachs empty. Once we got them settled, one asked for the simplest thing: a toothbrush. His attempt to find a sense of normalcy broke my heart. And then my heart got bigger. The next day, the boys shyly asked us to play music so they could dance. (And they danced the shyness right out!) Our ship delivered the kids to safer ground, but I still worry about the world they do and will inhabit.

My job is to feel it all. In the midst of this meaningful work, there's no pause button to analyze, reflect and reorient. So, I'm building one.

I'm not burnt out. I'm not over it. I'm just tired.

My career has led me to team up with badass humans; fight for issues I believe in; meet my best friends (and a few cute guys, too). I'm happy to take on small projects this spring to bring in some cash. But mostly—come early March—the rest commences.

I don't know how all this is going to play out, but honestly, I think the universe will deliver. Maybe I'm being naïve, but I'm just not that worried about a resume gap or my exact timeline. I want to start my next gig (whatever that may be!) imaginative, reinvigorated and with energy to change the damn world.

I'm 100% sure I'll be asking for advice, job leads, consulting gigs, or plugging one of my creative endeavors when the time is right—so you've been warned. But for now, thanks for reading + caring.

✌ I'm gonna go get some rest.